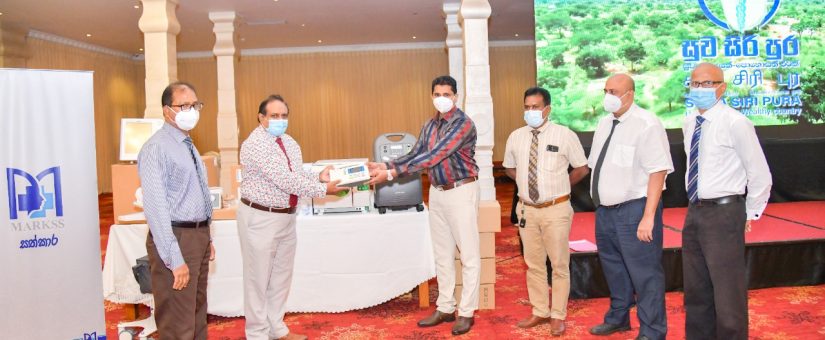 Posted by MARKSSHLC
On November 23, 2021
0 Comments
We are pleased to announce our CSR (Sathkara) donated 15 ECG machines to rural hospitals in Anuradhapura area at a function Chaired by Hon. State Minister. This initiative is a part of our ongoing CSR program. We hope that these ECG machines will be used for the benefit of thousands who come to these hospitals and their referral centers for diagnosis and treatment.
Mr. Sanjay Nanayakkara, Director/CEO, and Mr. Sajeevan Wickremasinghe, Director-Commercial and Administration, joined Hon. Prof. Channa Jayasumana, State Minister of Production, Supply and Regulation of Pharmaceuticals, in Anuradhapura, on Wednesday 17th November 2021, at the handing over ceremony. The event was held at Golden Mango Hotel with the participation of officials of the Health Ministry in the Anuradhapura District and Directors/DMOs of Rural Units.