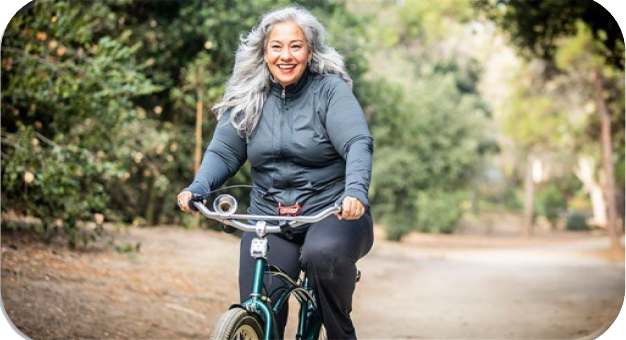 Posted by MARKSSHLC
On March 3, 2022
0 Comments
Being diagnosed with hypothyroidism can be an immense thing to come to terms with. Firstly, there's often relief at finally receiving an explanation for the host of symptoms, which can creep up on you over the years. Then there's possibly eagerness to start the medication to help relieve symptoms and improve your health and wellbeing. This can be followed by the realization that this is usually a lifelong condition requiring daily medication. In short, it's something that's now part of you.
These are some of the top things that can be helpful to know when living with hypothyroidism:
It makes a difference how you take your medication
Levothyroxine is best taken in the morning, with water, on an empty stomach, at least half an hour before eating and drinking. Certain medications and supplements can also affect how well the body absorbs levothyroxine. For this reason, you should take your levothyroxine at least four hours apart from calcium, iron, cholesterol-lowering drugs (cholestyramine, colestipol) and multivitamin tablets. We advise you ask your GP or pharmacist for more information and ask about possible interaction between levothyroxine and any other drugs you've been prescribed. You should also not stop or alter the way you are taking any other prescribed medication without discussing it with your GP first.
Store your levothyroxine carefully. Levothyroxine loses its potency over time and should be stored at room temperature away from moisture, heat and direct sunlight.
Taking your medication consistently really matters
Taking your levothyroxine each day is very important. Taking medication inconsistently can also make it difficult for your doctor to get a true picture of your health. If you forget to take the occasional dose, it won't make an immediate difference as your body has a big reservoir of levothyroxine.
You won't feel better immediately
People often feel their levothyroxine is not working as they don't feel better immediately after starting on their dose. This is because thyroxine is a slow-acting drug. So, it may take several months for your symptoms to reduce. If your Thyroid Stimulating Hormone (TSH) level was very high before starting treatment with levothyroxine, unfortunately, it may take longer for you to feel well again. Usually, your TSH will be measured every three months until the level has stabilised and then every 12 months after that.
Be aware of certain foods and drink
Caffeine can stop your body absorbing levothyroxine properly so it does not work as well. So, you should wait at least 30 minutes before having a drink containing caffeine, such as tea or coffee. Certain calcium-rich foods and soya are also known to inhibit the absorption of levothyroxine. These should be consumed at least four hours apart from taking levothyroxine.
You may feel better on some brands than others
Levothyroxine is made by several manufacturers and your pharmacy may not always supply you with the same brand. Some people report feeling better on one brand than another. The reasons for this are unclear although it might relate to the different fillers and bulking agents used by the different manufacturers for levothyroxine allows healthcare professionals to consider consistently prescribing a specific formulation known to be well tolerated by the patient.
Regular blood tests are important
Once your TSH levels have been established, you will usually be offered a blood test every 12 months to monitor your levels. It's also a good idea to request a copy of your blood test results to keep track of levels and what are optimal readings for you.
Changes in weight might mean your dose needs altering
Your levothyroxine dose is often calculated according to your body weight. So, if you have any significant changes in your weight, it is advisable to have your bloods tested to see whether you require a change in dose.
The menopause can affect your levothyroxine dose
Due to declining levels of oestrogen around the time of menopause and in postmenopausal women who are not prescribed HRT, some women may require their levothyroxine dose reducing.
Keeping a diary may help
A diary is not only helpful to record your blood test results and medication levels. As some symptoms develop over time, it's sometimes hard to remember when they first develop or how they impact you. This may help you to recognise certain things that you can do to help you manage your condition better.
Biotin can give a false blood test reading
Biotin (also known as vitamin B7) is used in many cosmetic products, as well as supplements, to promote hair and nail growth. If you are taking biotin supplements the American Thyroid Association advises avoiding these two days before having blood tests to minimise the risk of a false reading. It is also advisable to let your doctor know you have been taking these, or any other supplements, when going for your blood test.
Your hypothyroidism needs to be managed differently in pregnancy and conception
If you're planning a pregnancy or are pregnant, your dose of levothyroxine will need adjusting to ensure your TSH is at the right levels. This is because thyroid disease, if undiagnosed or uncontrolled, can make it harder to conceive and can cause problems during pregnancy.
Thyroid conditions can affect your emotions too
The psychological symptoms of thyroid conditions sadly often go unrecognised. Fortunately, in the great majority of cases, psychological symptoms improve as the thyroid disorder is brought under control by treatment (if the thyroid is the cause of the problem). But this improvement may not be as rapid as you hope. So it's common for people to feel emotionally and mentally 'not quite right' for some time even after blood tests return to normal.